G.E. Superadio III
Ferrite Rod Antenna (L 6)

Circuit Board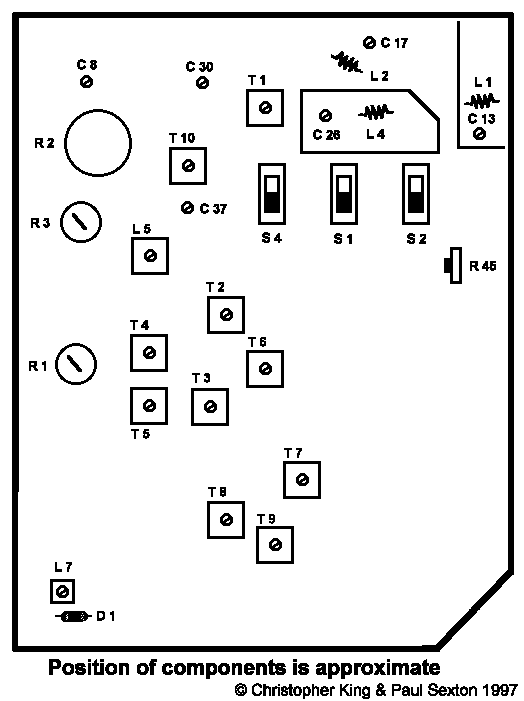 | | | |
| --- | --- | --- |
| | FM | AM |
| Oscillator | C26 L4 | C37 L5 |
| 1st RF | C13 L1 | C8 L6 |
| 2nd RF | C17 L2 | C30 T10 |
| IF | T1 T2 T3 | T4 T5 T6 T9 |
| Discriminator | T7 T8 | |
I asked for permission to reproduce Paul's SR3 graphic here. This is his email respnse:
No problem, so long as you acknowledge the origin.
The main diagram was originally drawn in the USA by Christopher King & snail-mailed to me here in England. I scanned the drawing into my computer, tidied up the graphics & added a couple more items not included on the original.
All the best.
-- Paul Sexton Paul's Radio Museum http://www.paulplu.demon.co.uk/radio/ Information courtesy of "Paul's Radio Museum"